Sake Express Success, Sequoia Grand Opening, LTSC on

YouTube

& More!
Little Tokyo Service Center News - August 2014
Helping People, Building Community

Sake Express has left the station!

Sake Express was at Los Angeles U
nion Station
on Friday, July 25. Thank you to our sponsors, guests, volunteers, and everyone else who helped to make LTSC's 8th Annual Sake & Food Tasting Event a sold-out success!

T
hank you,

Tint

, for enabling a live feed of Facebook, Twitter and Instagram activity at Sake Express!
Photos from the event can be viewed on

LTSC's Facebook page

.
| | |
| --- | --- |
| | |

Mutual Trading Co., Inc. was the exclusive provider of sake for this event. Check out their event photos on the

Mutual Trading Co., Inc. Facebook page

.

Thank you to this year's participating breweries:
Asahi Shuzo Co., Ltd.
Echigo Beer
Hakkaisan Brewery Co., Ltd.
Higa Distillery Co., Ltd.
Kamotsuru Sake Brewing Co., Ltd.
Katokichibee Shouten
Kiku-Masamune Sake Brewing Co., Ltd.
Kikusui Sake Co., Ltd.
Nabedana Inc.
Nanbu-Bijin Sake Brewery
Nihonsakari Co., Ltd.
Orion Breweries, Ltd.
Ryujin Shuzo Co., Ltd.

Sanwa Shurui Co., Ltd.
Satsuma Shuzo Co., Ltd.
Sengetsu Shuzo
Shiokawa Sake Brewery Co., Ltd.
Suigei Brewing Co., Ltd.
Syata Syuzou Co., Ltd.
Takahashi Shuzo Co., Ltd.
Takara Sake USA, Inc.
Takasagoshuzo, Inc.
Tamanohikari Sake Brewing Co.
Uchigasaki Brewing Co.
Zuiyo Co., Ltd.
TEAM Collaborative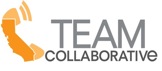 LTSC's Community Organizing Department provides a telephone consumer support service called TEAM Collaborative, funded by the California Public Utility Commission. TEAM Collaborative helps solve telephone issues for consumers who are limited English proficient. Trained staff review consumer bills and give suggestions to lower the charges, even contacting telephone companies with the consumer. TEAM Collaborative also provides workshops on various telephone issues. For more information, please contact Yasue Clark at This e-mail address is being protected from spambots. You need JavaScript enabled to view it .
Thank you to Citi Foundation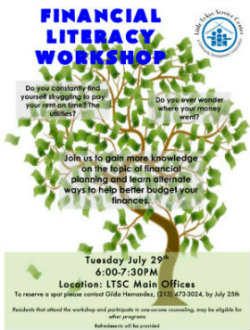 With a generous grant from Citi Foundation, LTSC will begin a new Financial Capacity and Asset Building Program serving the residents in LTSC's affordable housing apartments. Through workshops and one-on-one counseling, our residents will build their financial capacity and strengthen their assets.
The Citi Foundation works to promote economic progress in communities around the world and focuses on initiatives that expand financial inclusion. Citi Foundation collaborates with best-in-class partners to create measurable economic improvements that strengthen low-income families and communities.
Citi Foundation's grant will allow LTSC to increase the number of low-income adults and families who adopt positive financial behaviors and accumulate and preserve financial assets.
LTSC would like to thank Citi Foundation for their support of this new program.
Grand Opening in Van Nuys
| | |
| --- | --- |
| | On June 13, 2014, the Homes for Life Foundation and LTSC celebrated the grand opening of the HFL Sequoia Apartments, which will provide 24 housing units for low-income adults with mental disabilities. The lack of permanent, affordable, supportive housing has been one of the main obstacles to stabilized lives for mentally disabled adults. |
| | |
| --- | --- |
| The building was designed with many "green" elements, including a permeable parking lot and bioswale (to help reduce and clean stormwater runoff), drought resistant landscaping, thermal solar water heating, recycling and LED lights throughout the building. Taking full advantage of the mild Southern California climate, two rooftop terraces provide a serene yet secure outdoor environment for residents with shade trellises and raised planter gardens. | |
On-site supportive services include life skills development, mental health counseling, crisis intervention, economic empowerment through linkages to employment and education, and networking for off-site mental health services.
LTSC on YouTube
Check out LTSC's latest video on YouTube:
Partners in Progress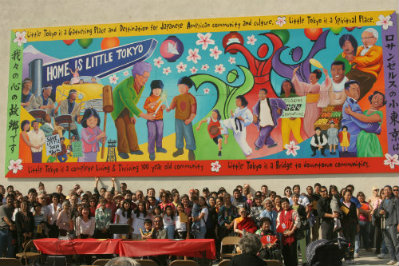 Click here

to see interviews with all your favorite Little Tokyo community leaders
and to hear about their vision for Little Tokyo.
July Donors – Thank You for Your Support!
MELSA International, LLC.

Tamlyn Tomita /
M.A. & Josephine Grisham Foundation

In Honor of Kim Tachiki's 50th Birthday

John Wong

In-Kind Donation

Yosh Fukumoto

Vehicle Donation

Mike Okamoto



Increase Your Impact: Corporate Matching Gifts
Your company may be one of thousands that "match" employee charitable contributions with corporate dollars. Ask your HR department about your company's matching gift policy. Visit our website by clicking here or contact (213) 473-3027 for more information.
Donate Your Old Car
We accept car donations from almost anywhere in the US!
Running vehicles or wrecks! It's easy and free and raises significant funds for LTSC!
1. Call 213-473-3027 or e-mail This e-mail address is being protected from spambots. You need JavaScript enabled to view it
2. A tow truck is sent at your convenience
(all DMV paperwork is handled at time of pickup)
3. Your car is sold and any tax forms are sent to you by mail
If you have any questions or if you'd like to donate a vehicle call 213-473-3027 or e-mail This e-mail address is being protected from spambots. You need JavaScript enabled to view it today!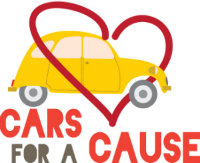 Ways to Help LTSC
• Make a donation in memory of a loved one

• Make a donation in honor of someone's birthday or graduation

• Make a donation of stock

• Host a fundraiser to benefit LTSC
Donate Online, call 213-473-1613, or mail a check to LTSC.