Sake Express, Child Care Openings,
Far East Lounge Classes
& More!
Little Tokyo Service Center News - June 2014
Helping People, Building Community
Sake Express Tickets On Sale!
Tickets to LTSC's 8th Annual Sake & Food Tasting Event are on sale today.

Sake Express will be at Los Angeles Union Station from 7:00 pm to 9:30 pm on Friday, July 25.

$75 early bird general admission tickets are available through July 1. On July 2 the price goes up to $85, so get your tickets now!

Visit sake.ltsc.org for more information or to buy tickets online.
Happy 130th Birthday Little Tokyo! 1884-2014
As LTSC works with the community to create a "Sustainable Little Tokyo" we join with the Little Historical Society in celebrating the 130th Anniversary of Little Tokyo.
The first restaurant to open in what would later be called Little Tokyo was "Restaurant Kame" (turtle). It opened around 1884 on East First Street when there were less than 50 Japanese people living in the area.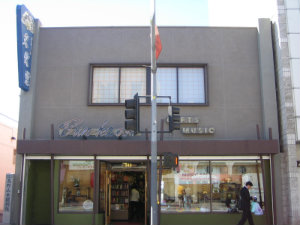 Most people agree that Kame once stood where Bun-ka Do is now.
S.L. Gimbel Foundation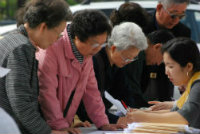 LTSC was awarded a grant from The S.L. Gimbel Foundation Advised Fund at The Community Foundation—Inland Southern California. With this first grant from the Foundation, LTSC will recruit and train 20-25 baby-boomer age volunteers to provide services to seniors who are homebound, frail and socially isolated. The goal of the project is to help seniors so that they may remain independent in the community for as long as possible and delay institutionalized care. The project also provides meaningful volunteer opportunities for retiring baby boomers.
LTSC would like to thank S.L. Gimbel Foundation and The Community Foundation for their support of this unique program.
Far East Lounge Announces New Class Schedule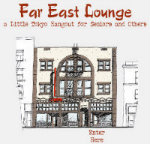 LTSC's new multi-purpose gathering place, Far East Lounge, will be offering new classes starting May 12, 2014. Click here for more information.


Far East Lounge is seeking volunteers. Do you have a skill you'd like to teach others? Click here for details.
Infant & Toddler Openings at Grace Iino Child Care Center
Grace Iino, one of LTSC's early Board of Directors members, was a well-respected teacher and principal in the Venice-Culver community. Since 2003, LTSC has operated the Grace Iino Child Care Center, a program of the Children and Family Services Department, in her name. The Center is located adjacent to LTSC's Casa Heiwa on Third Street and provides licensed childcare to families who work or live in Little Tokyo and Downtown LA.
Due to state and federal budget cuts, the Center will be opening tuition-based childcare spaces for infants and toddlers up to 2 ½ years old. The facility offers spacious indoor classrooms, and a large playground for exploring outdoor activities. Grace Iino provides a safe and trusting environment, giving parents comfort and relief that their child is being nurtured. Grace Iino's teachers actively practice "responsive care," promoting a strong bond between the child and teacher, and creating daily activities based on a curriculum that is developmental and child-centered.
Grace Iino is currently accepting Wait List Applications. Like our Facebook page or contact Jenni Kuida at This e-mail address is being protected from spambots. You need JavaScript enabled to view it or (213) 473-1699 for more info.
May Donors – Thank You for Your Support!
Anonymous
Lorraine & Jeffrey Dohzen
Kiyoko Isomoto
Mark Kawauchi
Tsz Yan Lam
June & Gary Masada
Teresa & Robert Matsushima
Mary & David Noguchi
Shirley Oka
Dean Okamura
Mable & Frank Takenaka
J. George Tanaka
Terasaki Nibei Foundation
Lai To
Keith Umemoto
Union Church of Los Angeles
Nora & Norman Yamauchi
Paul Yokoyama

In Honor of Olivia Lam's graduation
Gay Yuen

In Honor of Alan Nishio
CSULB Asian American Studies students and faculty

In Memory of George Nakashima

Alan Kondo

Bette Nakatomi

Debra Nakatomi

In Memory of Beverly Shue
Grace Marumoto

In-Kind Donation
Lloyd Kajikawa
Shelter Partnership

Vehicle Donation
Casey Fukunaga

Kansha Fund Donations
In Memory of Ray Inouye
Ann & Paul Abe
Sandra & Darren Chu
Sandy & Clinton Clement
Douglas & Mary Eichenhofer
Joyce Fong
Gina & Chris Fujinami
Noriko Fujinami
Pattie & Roland Hazama
Michelle Hirose
Chris Inouye
Ann & Steve Inouye
Betty Jung
Lynn & Curtis Jung
Vickie & Gene Kanamori
Gayle & Daniel Kaplan
Debra & Hirofumi Kono
Leland Lau
Scott Lee & Karen Wong
Margin & Carol Lew
Deena Lew
Wendy & Russell Mun
Kay & Mike Okamoto
Amy & Stewart Powell
Susan Sakamoto & Gary Broyles
Cathy & Ron Takeuchi
The Tsubaki Family
Emily Uy
Ruth & Bill Watanabe
Teri & Lance Yokoyama







Wish List: Far East Lounge
The Far East Lounge is looking for Mahjong and sewing supplies. If you would like to donate any of these items, please e-mail Izumi Harry at This e-mail address is being protected from spambots. You need JavaScript enabled to view it .
| | | |
| --- | --- | --- |
| Mahjong set | Overlock sewing machine | Paperweights (to hold cloth) |
| Mahjong rubber mat | Sewing scissors | Steam iron |
| Square folding table | Ruler (in centimeters) | Ironing board |
Increase Your Impact: Corporate Matching Gifts
Your company may be one of thousands that "match" employee charitable contributions with corporate dollars. Ask your HR department about your company's matching gift policy. Visit our website by clicking here or contact (213) 473-3027 for more information.
Donate Your Old Car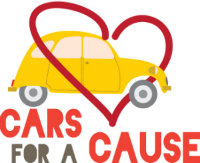 We accept car donations from almost anywhere in the US!
Running vehicles or wrecks! It's easy and free and raises significant funds for LTSC!
1. Call 213-473-3027 or e-mail This e-mail address is being protected from spambots. You need JavaScript enabled to view it
2. A tow truck is sent at your convenience
(all DMV paperwork is handled at time of pickup)
3. Your car is sold and any tax forms are sent to you by mail
If you have any questions or if you'd like to donate a vehicle call 213-473-3027 or e-mail This e-mail address is being protected from spambots. You need JavaScript enabled to view it today!

Ways to Help LTSC
• Make a donation in memory of a loved one

• Make a donation in honor of someone's birthday or graduation

• Make a donation of stock

• Host a fundraiser to benefit LTSC
Donate Online, call 213-473-1613, or mail a check to LTSC.