Sustainable Little Tokyo,
Renter's Day LA,
Helping Seniors in Chinatown, & More!
Little Tokyo Service Center News - April 2014
Helping People, Building Community
Unveiling A Vision For Little Tokyo
Little Tokyo Service Center and the Little Tokyo Community Council are releasing a groundbreaking community vision for a sustainable Cultural EcoDistrict. As Little Tokyo celebrates its 130th anniversary this year, the community is demonstrating a plan to keep Little Tokyo thriving for the next 100 years. The visioning document is available online at LittleTokyoLA.org.
The community's vision is based on values for resource conservation, "mottainai", and consideration of children and future generations, "kodomono tameni."

In addition to affordable housing, cultural facilities, creative office space, and pedestrian oriented retail, the vision proposes an ambitious set of environmental goals.
Read the full article here.
Renters Day Los Angeles,
April 23rd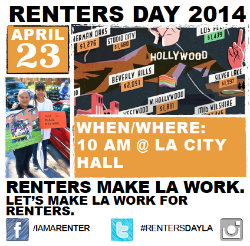 In collaboration with like-minded community-based organizations in Los Angeles, LTSC is working to highlight the value of renters in the city's growing economy. Over 60% of Angelenos are renters -- a demographically and geographically diverse group of students, senior citizens, workers, middle-class families, transit riders, and lower-income families. As new public and private investments continue to reshape neighborhoods across the city, it is important that new rental housing stock is made available at all income levels to protect the communities and people we serve.
Please join LTSC as we urge our political leaders to stand with renters in declaring an official Renters Day on

April 23rd.



If you or someone you know is a renter living in the city of Los Angeles, please share your story on Twitter and Instagram with #RentersDayLA and send to our Mayor Eric Garcetti @ericgarcetti. Visit the

Renters Day LA Facebook Page

for more information about how to share your story.
Renters make LA work. Let's make LA work for renters.
Be The Match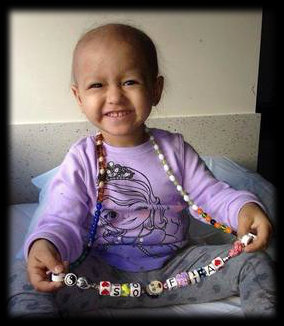 Asians for Miracle Marrow Matches "A3M" has been working with a beautiful and strong girl, Sofia Flores since last October to help her find a bone marrow donor. She was unable to find a match and so her father, who is a half-match, donated his marrow in January.
Unfortunately, the haploidentical (half-match) transplant was not successful and little Sofia has relapsed. The family and Team Sofia are making a big push to add more donors to the registry, as there is still no match for Sofia.
Please help us spread the word about the need for marrow donors
, not only for Sofia, but for the many other patients who are in need of their miracle marrow match.
See Sofia's story
here
.
Please register today. You can even do it
online
.
LTSC & CES Helping Seniors In Chinatown
The Coalition for Economic Survival (CES), L.A. City Councilmember Gilbert Cedillo's Office and the Los Angeles Housing and Community Investment Department (HCID) were assisting senior tenants illegally displaced from their Chinatown apartments by a landlord renovating his building. The landlord was taking advantage of the fact that many of the tenants were monolingual Chinese and did not understand their rights. CES asked LTSC for assistance with interpretation and translation. LTSC's social worker Vivian Lee attended meeting and hearings and made sure that all the displaced tenants understood their rights.
"CD1 knew when we reached out to LTSC for Chinese translation assistance and tenant advocacy for elderly Chinatown tenants that they would be in good hands," said Sharon Lowe, from the Office of Councilmember Gilbert A. Cedillo.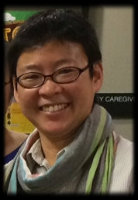 "LTSC's Vivian Lee was more than a translator. Vivian partnered together with CES' tenant outreach worker Lourdes Soto. Vivian and Lourdes teamed up and located the wrongfully displaced Chinatown tenants and advocated for their rights. They ensured that the voices and concerns of 4 wrongfully displaced Chinatown tenants were heard. Vivian provided them with the greatly needed cultural sensitivity, advocacy, support and even [assisted with] transportation to and from their Housing appeal hearings.
"Vivian's diligence and caring were pivotal in protecting our elderly Chinatown tenants from being lost in the system and in achieving the successful determination of decent temporary housing in Chinatown and return to their residences of over 19 years upon completion of the major renovations without an increase to their rents," Lowe concluded.
What's In Store: Japangeles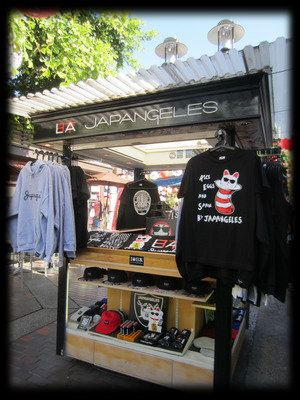 Japangeles is a collaboration of Japanese (日本) culture and Los Angeles lifestyle through unique and clever designs. It is a way of representing the hybrid in all of us while giving props to the city we love.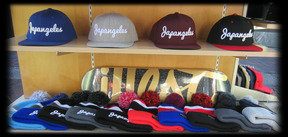 Visit the pod in Japanese Village Plaza (335 East 2nd Street Los Angeles, CA 90012) or on the web at
japangeles.com
.


March Donors – Thank You for Your Support!
Anonymous

International Family In Christ

Kansha Fund
Chris Inouye

In Memory of Judy Nishimoto Ota
Susan Yamanaka

In-Kind Donation
Buzy Q's Quilts for Charity
Daniela Rechtszaid
Shelter Partnership

Increase Your Impact: Corporate Matching Gifts
Your company may be one of thousands that "match" employee charitable contributions with corporate dollars. Ask your HR department about your company's matching gift policy. Visit our website by clicking here or contact (213) 473-3027 for more information.
Donate Your Old Car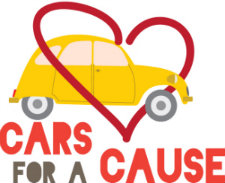 Harold's Car Donation Service has brokered LTSC's vehicle donations for almost 15 years. Thanks to Harold, Cars for a Cause runs smoothly and raises significant funds for LTSC's programs and services. The process is easy and free:
1. Call 213-473-3027 or e-mail This e-mail address is being protected from spambots. You need JavaScript enabled to view it
2. A tow truck is sent at your convenience
(all DMV paperwork is handled at time of pickup)
3. Your car is sold and any tax forms are sent to you by mail
If you have any questions or if you'd like to donate a vehicle call 213-473-3027 or e-mail This e-mail address is being protected from spambots. You need JavaScript enabled to view it today!
Ways to Help LTSC
• Make a donation in memory of a loved one

• Make a donation in honor of someone's birthday or graduation

• Make a donation of stock

• Host a fundraiser to benefit LTSC
Donate Online, call 213-473-1613, or mail a check to LTSC.