Sake Express, LT's 130th Birthday, Stories From Tohoku, & More!
Little Tokyo Service Center News - May 2014
Helping People, Building Community
Save the Date for Sake!
Save the date for LTSC's 8th Annual
Sake & Food Tasting Event!

Sake Express

Friday, July 25, 2014
7:00-9:30 pm
Union Station

Tickets on sale June 2
NeighborWorks
Earlier this year, LTSC became a chartered member of NeighborWorks®, a nationwide network of more than 240 trained and certified community development organizations at work in nearly 4,000 communities across America. Working in partnership with others, NeighborWorks organizations are leaders in revitalizing communities and creating affordable housing opportunities for low-and moderate-income families.
LTSC is proud to be a member of the NeighborWorks network. Our link to this powerful and unique nationwide network of community development organizations adds great value to what we do here locally in Los Angeles.
Happy 130th Birthday Little Tokyo! 1884-2014
As LTSC works with the community to create a "Sustainable Little Tokyo" we join with the Little Historical Society in celebrating the 130th Anniversary of Little Tokyo.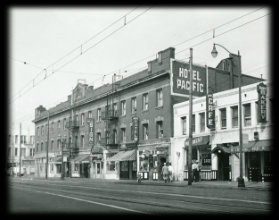 It is hard to believe that historic Little Tokyo is 130 years old this year. In 1884, when First Street was a dirt road well-traveled by horse and carriage and on the eastern edges of the burgeoning commercial district, a humble restaurant, Kame, opened at 340 E. First Street where Bunkado gift shop now stands. This was the beginning of what was soon to become Little Tokyo centered at First and San Pedro Streets. Back then, the City of Los Angeles was little more than a village of 5,000 inhabitants.
Little Tokyo Historical Society invites you to join the celebration on the cultural heritage and historic legacy of Little Tokyo. Throughout the year, there will be anniversary presentations, oral histories, a community photo collection weekend, an exhibition, intergenerational activities plus more.
Photo courtesy of Alan Miyatake, Toyo Miyatake Studio. Photo provided by Little Tokyo Historical Society. The Hotel Pacific (Taiheiyo Hotel) on the southeast corner of Weller (now Astronaut Ellison S. Onizuka) and So. San Pedro streets. Overhead power lines are for the Pacific Electric 'Red Car' transit system.
Union Pacific Serving The Community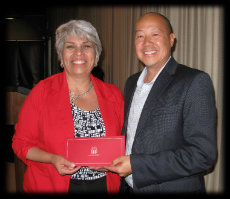 Lupe Valdez presents Union Pacific Foundation's grant to LTSC's Scott Ito.
LTSC received a grant from the Union Pacific Foundation for capacity building support of its childcare program. LTSC provides affordable, high quality childcare and education to low-income families at Grace Iino Child Care Center in Little Tokyo and at Angelina Preschool in Echo Park. Both programs allow parents to work and/or go to school and achieve economic self-sufficiency and stability.
Union Pacific Foundation is the philanthropic arm of Union Pacific Corporation and Union Pacific Railroad. Union Pacific believes that the quality of life in the communities in which its employees live and work is an integral part of its own success.
LTSC thanks Union Pacific Foundation for its support.
Stories From Tohoku

Longtime LTSC supporter and Board Member Debra Nakatomi recently produced a documentary film about the connections between survivors of the March 11, 2011 Japan disaster and Japanese Americans who opened their hearts to help. See the film next week at:
Los Angeles Asian Pacific Film Festival 2014
Tateuchi Democracy Forum at the Japanese American National Museum
111 North Central Avenue, Los Angeles, CA 90012
Wednesday, May 7, 4:30 pm
Spring is the Season to Give Hope for New Life
Asians for Miracle Marrow Matches (A3M) invites you to join us at our first "Spring for Hope" benefit concert featuring Filipino-American singer AJ Rafael on Sunday, June 1, 2014, 3-8 pm at the Japanese American Cultural and Community Center Plaza! Together with young music artists, food trucks, and community booth vendors, we will be dedicating the night to raising hope for patients with life threatening blood diseases through entertainment, patient and donor stories, and a donor registration drive. More info at:

http://a3mhope.org/index.php/spring-for-hope

.
April Donors – Thank You for Your Support!
Anonymous
Consulate General of Japan
Jennie & Arthur Hasegawa
Carol & Harold Iwata
Dawn & Alan Kita
June & Gary Masada
Teresa & Robert Matsushima
Shirley Oka
Dean Okamura
Mike Okamura
Hiroko Pinto
Sanuki No Sato
Karen Saeki & Jeremy Williams
Mable & Frank Takenaka
Stacey Tanaka
Vivien & Mark Usui
Marsha & Gary Watanabe
Nora & Norman Yamauchi
Ken Yasuda
Paul Yokoyama




In Memory of Helen Akahori,
Kathryn Kawaye, Jean Akahori
Ted & Tomi Akahori

In Memory of Hideko & Hiroshi Ota
Eunice & Shige Kabashima

In Memory of George Nakashima
Misa & Richard Kawano
Mabel Yoshiye Mayeda
Takako Murashige

In-Kind Donation
Christine Jung
Kathy Khoury
Cheryl Murase
Toshiko & Richard Verdugo
Marsha & Gary Watanabe
Linda Yokoyama

Vehicle Donation
Anonymous
Margaret & Dick Takimoto
Support LTSC Through APCF Workplace Giving Programs
LTSC is a member of the Asian Pacific Community Fund
(APCF). APCF is a network of 29 agencies providing culturally sensitive and linguistically appropriate services to 250,000 people each year.

APCF conducts Workplace Giving Campaigns throughout Los Angeles County. These campaigns offer employees the convenience of making charitable contributions through payroll deductions. You can designate your payroll deductions to go to any tax-exempt charity through APCF, including (of course) LTSC!

Participating workplace giving programs are listed here. For more information on APCF and its affiliate agencies, please visit www.apcf.org.
Wish List: Sew Busy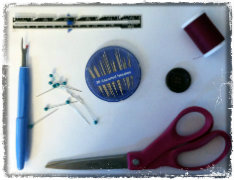 The Far East Lounge is looking for supplies for sewing classes that will be held every other Thursday. If you have any of these items to donate please e-mail Izumi Harry at This e-mail address is being protected from spambots. You need JavaScript enabled to view it
Overlock sewing machines

Sewing scissors

Ruler (in centimeter)

Paperweights (to hold cloth)

Steam iron

Ironing board
Increase Your Impact: Corporate Matching Gifts
Your company may be one of thousands that "match" employee charitable contributions with corporate dollars. Ask your HR department about your company's matching gift policy. Visit our website by clicking here or contact (213) 473-3027 for more information.
Donate Your Old Car
We accept car donations from almost anywhere in the US!
Running vehicles or wrecks! It's easy and free and raises significant funds for LTSC!
1. Call 213-473-3027 or e-mail This e-mail address is being protected from spambots. You need JavaScript enabled to view it
2. A tow truck is sent at your convenience
(all DMV paperwork is handled at time of pickup)
3. Your car is sold and any tax forms are sent to you by mail
If you have any questions or if you'd like to donate a vehicle call 213-473-3027 or e-mail This e-mail address is being protected from spambots. You need JavaScript enabled to view it today!
Ways to Help LTSC
• Make a donation in memory of a loved one

• Make a donation in honor of someone's birthday or graduation

• Make a donation of stock

• Host a fundraiser to benefit LTSC
Donate Online, call 213-473-1613, or mail a check to LTSC.